HAPPY LIFE HAPPY WORK Online Course 
How to create a life that makes your heart SING! 
In this online course you will explore and learn about: 
Your PERSONAL PURPOSE:
What is your purpose, what were you put on this planet to do, what fills your heart and soul with pride? How can you create a life and career aligned with your purpose? 
---
Your PERSONAL VALUES:
What do you believe in, what matters to you, what do you stand for, how would you like to be remembered? How can you create a life and career aligned with your values? 
---
The Art of SELF-TRUST: 
How can you build your self-trust muscle, learn to listen to your own inner voice, and fearlessly live the life and create the career you want for yourself?
---
Mastering GROWTH MINDSETS:
How can you choose self-empowering mindsets and develop your change-ability, response-ability and growth-ability for  personal and professional growth? 
---
Live with PASSION and JOY
How can you pursue what ignites the fire in your belly and lights the sparkle in your life. How to live your live FULLY, UNAPOLOGETICALLY and HAPPILY. And to never stop. 
---
I WANT THIS!
Get Ready for a Transformative Experience...
Transforming!
Adam Grant
#1 NYT bestselling author of THINK AGAIN
Annicken R. Day has a gift for transforming bureaucracies into businesses that buzz with creativity and joy.
Invaluable course!
Cherry Johal Yates
Global Communications Strategist
We tend to compartmentalize happiness at work and in life into two separate parts of our lives. So, I was thrilled to come across the Happy Life Happy Work online course, which brings these two worlds together in a holistic way with practical real-world applications. I would recommend anyone seeking introspection whether in their daily lives and/or career journey to go through this invaluable course.
Knowing yourself, what you want, and what matters to you.  Having the courage to live your life on your own terms.
---
Having a strong sense of purpose and direction in life and at work. Making choices and prioritizing what matters to you. 
---
Feeling confident, joyful and happy about your life and career. Doing what ignites a fire in your belly and makes your heart SING. 
---
I WANT THIS
Learn powerful strategies and tools that will help you navigate your life and career.
Become more aware  of what you want and what really matters to you.
Acquire insights and get guidance in how to build an inspiring life and career.
Get ready to start creating the kind of life you want for yourself.
Be part of a community of ongoing inspiration and support.
What You Will Learn and Discover:
Your Personal Purpose
Your Purpose is your "why", why you get up in the morning and what you were put on this planet to do.
Experience new levels of meaning, fulfilment and joy by understanding why you do what you do.
Your North Star, which will help you stay grounded, focused and make it easier to make the right decisions for your life.
Your values serve as a compass that guide you in making the right decisions for you.
Defining your values you put a magnifying glass on what is important to you, what you stand for and believe in.
Discovering your values builds self-awareness and self-love, as you get to understand yourself better
Self-Trust

When you learn to trust yourself you start valuing your own voice and opinions over those of others.
Self-trust gives you strength to stand up for yourself and do what feels right for you.
Self trust encourages you to live bravely and not let your fears stop you from living your best life.
Learning the ability to choose your mindsets is a superpower that will set you apart.
Your ability to change, to respond and to grow will bring your life and career to new heights.
The 3 Abilities will help you become the person you want to be, and live the life you want to live.
Rediscover the the fire in your belly and the light in your eyes by connecting with what you enjoy and what you love.
Learn to make concious happiness choices and prioritize what gives you energy and joy.
Build confidence to create the kind of life you want for yourself, the kind of life you deserve: a happy one.
Your have learned many things about yourself and reached a new level of self awareness.
Now it is time to capture what you have learned and the different choices you will make, moving forward.
Your Personal Happiness Journal will help you stay focused and committed to your happiness journey in years to come.
Every online module consists of inspiring videos, meditative self-reflection exercises, and work-focused discussion guides.
But wait, there is more...
Library of Content
You will get access to our Library of Content for articles, videos, books and podcasts on topics covered in the online course. Your go-to place for learning and inspiration, even after completing the course. Sign up now to gain access.
eBook
You will get access to the Happy Life Happy Work eBook with all the content from the course, including self-reflection exercises, discussion guides for work, and links to the Library of Content for easy access and continuous learning.
Happiness Journal
Reflect, write and record your self-discoveries into your own, personal Happiness Journal. Your Happiness Journal will serve as your roadmap and reminder of who you are, what matters to you and what you will do to live your best and happiest life.
Happy Hour 
In our monthly Happy Hour LIVE Sessions, hosted by Annicken R. Day, we talk about life and work and everything in-between. You can ask Annicken questions, meet interesting guests, and continue to learn and be inspired to make new, brave choices in your life and career. 
Online Community
Sharing is caring. As part of your Happiness Journey you will get access to the Happy Life Happy Work Online Community where you can connect with other amazing people and continue to be inspired on your ongoing journey towards your happiest life!
Chill – Connect – Create
Camp
If you're ready to take your life and career to the next level, you can sign up for our inspiring, joyful and transformative Chill, Connect, Create Camps in Tuscany - and other parts of the world.
Meet Your Coach
Hi! I'm Annicken R. Day
Born & bred Norwegian, bestselling author, executive advisor, keynote speaker, entrepreneur, and founder of Corporate Spring and Happy Life Happy Work.
For two decades I have been driven by the mission of making the work world a happier place, and have had the fortune of working with some of the world's leading companies to make that a reality.
Having seen the effect the work my team and I have done on leadership, culture and employee happiness, we decided we wanted to share these insights and strategies with anyone who wants to learn how to create a happy life and a thriving career.
That' s why I founded Happy Life Happy Work, and that's why I am thrilled that you are here so I can help you find more joy and success in your life and career too.
Join me for an inspiring happiness journey, built through increased levels of self-awareness, self-empowering mindsets and self-leadership, that will bring new levels of joy and success in your life and career.
The Happy Life Happy Work Model™
The online course is designed around the Happy Life Happy Work Model™, a science-based model based on psychology, neuroscience and behavioral science on human motivation and happiness, built on the related Corporate Spring Model™ that has been implemented by hundreds of teams worldwide, with great success.
Ready to embark on your 

Happiness

 Journey and start living your BEST life?  
Best Value
$999 USD
One-Time Payment


BUY NOW!
Most Flexible
 $209 USD 
Plus 4 additional
monthly payments
BUY NOW!
Happy Life Happy Work
Online Course
10-day money-back guarantee
Money back guarantee. Within the first ten days of purchase, if you're not happy with the course, send us an email and we will give you a full refund. No questions asked.
And there's more:
The

 

Happy Life Happy Work

 

Library of Content
Happy Life Happy Work Ebook

 

Bi-monthly Happy Hour LIVE Sessions with Annicken R. Day and guests
Bi-monthly LIVE Happy Hour Sessions with Annicken and guests
Access to our Online Community
Invitations to our

 

Chill, Connect, Create Camps

 

in Tuscany and different parts of the world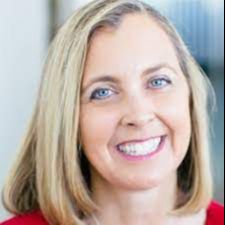 Enlightening and entertaining!
Jennifer Walker
Customer Experience Manager, Cisco
Annicken R. Day is an inspiring and thought-provoking speaker. She has an infectious passion coupled with great knowledge and years of practical experience that makes her both enlightening and entertaining.
Deeper, inner, more connected..
Denning Tan
Startup lead at Amazon Web Services
Annicken delivered a most intriguing session for our teams at AWS focusing on Identity and Purpose. Her ability to transport the listener to a deeper, inner, more connected realm is surreal. I thoroughly enjoyed her session, insight and leadership, and look forward to more collaborations!
Amazing thought leader!
Jason Angelius
Head of Global Demo Team, Cisco
Annicken is an amazing thought leader, with a truly heart-led approach to creating high performing teams and company culture. She draws on years of practical experience to help any organization get its culture strategy on track.
Energizing!
Eva Panarese
Marketing Director, Camurus
What an amazing experience we had when Annicken R. Day explained the importance of Culture as a Growth Strategy and how High Performing Cultures work! It was a great energizing session that helped us in our effort to build an engaged and motivated team around the world. I would highly recommend Annicken as a key motivational speaker and coach!
Join the Happy Life Happy Work Online Course and:
Start living and working with a new sense of PURPOSE.
Make more choices aligned with your VALUES.
Experience new levels of SELF-TRUST.
Embrace GROWTH MINDSETS
Live and work with PASSION and JOY .
It is time you start living the kind of life that you deserve.
A life, and a work life,  that make your heart sing!
Welcome to the Happy Life Happy Work Online Course! 
Frequently Asked Questions
Can I get the course in writing as well?
I have enrolled and paid for the course but can't find it when I log in?
I would like to do this training with my team, could I buy more access in a bulk?
How much time must I put aside to do the training?
Do you offer a money-back guarantee?
Can you guarantee happiness?
What if I have questions that aren't listed here?