Chill – Connect – Create Camp
A Love Affair with Life Itself  
Tuscany, April 13-20, 2024
CHILL
breathe and relax. Take in the breathtaking beauty of the Tuscan landscape while enjoying the exquisite food, wines and experiences the region can offer. Feel how your senses are awakened as you give yourself some well-deserved YOU time.
---
CONNECT
with yourself, the true essence of you. Reflect on your purpose and values, your talents and dreams. Have inspiring and meaningful conversations with new friends, reflect on life, professionally facilitated and guided along the way.
---
CREATE
something you want to create, maybe a project you have been longing to dedicate time to but haven't found the inspiration, the environment, or the peace of mind to do. Feel your creative juices flow as you  continue – or start – working on something that makes your heart sing.
---
Imagine doing this in an environment of beauty, inspiration and JOY
in one of the most beautiful places on earth.
Far from everyday life, noise, expectations and hassle.
Warm welcome to a Tuscan experience out of the ordinary.
An experience designed to awaken your senses, creativity, and JOY for LIFE.
---
Chill – Connect – Create Camp
Chill – Connect – Create is a 3-step transformation process, first introduced in Annicken R. Day's bestselling novel Fly, Butterfly.
It starts with Chill:, to slow down, breathe, relax and enjoy. To have all our senses awakened and create space in our minds, hearts and souls for what comes next.
Connect is about exploring, listening, and connecting to ourselves; finding back to the essence of who we are, why we are here, and rediscover our heart's true desires.
Create is about finding back to our creative core, to turn our ideas and dreams into something tangible, something real, something that is ready to be created and manifested. 
The 7-days Chill, Connect, Create experience is designed to take you on a journey into yourself, and give you the inspiration and tools to bring what you learn back into your life and to the world.  
We chose the word Camp as it has has an active, social, informal and playful energy to it - just like our Camp!
We will be staying in a beautiful, newly renovated Tuscan farmhouse with an view over the Tuscan landscape while we talk, enjoy ourselves, and indulge in the wonderful culinary experiences the region can offer.
Whether you choose to stay in a shared or a single  bedroom, you will be socialising with the other "Campers" during the days and evenings. And if you need some alone time, there are plenty of spaces where you can have that as well.
We have created a unique program that spans from (simple) yoga and meditation to inspiring workshops, self-reflection and group discussions, combined with plenty of time for pure enjoyment. This is designed for you, and you are free to pick and choose whatever activities, experiences and sessions that feels most right for you.
How often do you take time to focus on YOU?
To relax, give yourself some time and attention, enjoy yourself, and just BE. To reflect on where you are in life, what matters to you, what you want? And then start creating it.
The Chill, Connect, Create Camp is designed to give you the place, the space, the environment and the inspiration to focus on the most important person in your life: YOU. 
By giving yourself the gift of chill and relaxation, connecting with yourself and others, and tap into your creative power to move forward with something that matters to you, you are making your thoughts, ideas, dreams and feelings count… and put into motion.   
What comes after that might be pure magic. 
Your wings already exist. You just need to spread them and FLY.
The Happy Life Happy Work Model™ is a science-based, proven method for personal and professional growth. Offered as an online program, it is designed to help people find more meaning, happiness and joy in their lives and careers.
As part of the Chill, Connect, Create Camp, we will be exploring each of the building blocks of the model further; your personal purpose, your personal values, self-trust, growth mindset, passion and joy.
When you sign up for the Chill, Connect, Create Camp, you get access to the online program and we recommend that you go through all the modules, including the self-reflection exercises, ahead of the Camp. It will help you prepare and give you even greater value of the Chill, Connect, Create experience. 
If you've already purchased the Happy Life Happy Work Online Program, contact us at [email protected] for a discounted Camp fee!
7 Days of Chill – Connect – Create 
April 13 - 20, 2024
Day 1 – Arrive & Chill
Arrival Day
Check-in & getting to know each other over pasta & wine


---
Day 2 – Chill
Light Yoga and Meditation
Breakfast
Daily Session: The Art of Chilling
Welcome Lunch
Afternoon: Relax and Chill
Aperitivos & Dinner

---
Day 3 – Connect
Light Yoga & Meditation
Breakfast
Daily Session:  A Journey into Yourself. Self-reflection and group discussions
Lunch and Wine-tasting at a local winery
Plenty of time for chill & connect
Aperitivos & Dinner

---
Day 4 – Connect
Light Yoga & Meditation
Breakfast
Daily Session: A Journey into Yourself Continues. Self-reflection and group discussion
Lunch
Plenty of time to chill and connect
Aperitivos & Dinner

---
Day 5 - Create
Light Yoga & Meditation
Breakfast
Daily Session: To be human is to be creative
Lunch
Opportunity to work on individual projects
Aperitivos & Dinner


---
Day 6 - Create
Light Yoga & Meditation
Breakfast
Daily Session: Sharing our passion projects and creative journeys
Lunch 
Chill, connect and work on individual projects 
Aperitivos & Dinner


---
Day 7 Chill, Connect, Create 
Light Yoga & Meditation
Breakfast
Chill, Connect and Create
Lunch
Afternoon Session & Closing Cermony
Celebration Dinner 


---
Day 8 End of Camp
The End of the Chill, Connect, Create Camp
The Beginning of The Rest of Your Life
---
Details and hours will be shared closer to the Camp and the program might be slightly changed. Most meals will be enjoyed at the farmhouse, and some at local restaurants.
In addition we will have our fantastic massage therapist on site the whole week, to help connect your body, mind and spirit. 
You are free to attend and do what you want. There's no shoulds or musts. Only wants. This week is about YOU. 
Oh my! I want to experience this!
Chianti's landscape, nestled in the heart of Tuscany, Italy, is a captivating tapestry of rolling hills adorned with vineyards, olive groves, and ancient villages. The picturesque terrain is a testament to centuries of viticultural heritage, offering a unique terroir ideal for grape cultivation.
The area's history of winemaking stretches back centuries, with vineyards dating back to the Etruscan era.
This rich viticultural heritage is the foundation for the exceptional quality and distinct character found in Chianti wines.
With cities like Florence, Siena and San Gimignano close by, Chianti is the ideal location for those who want to explore the heart of Tuscany, which includes all the culinary experiences and beautiful wines that can be found all over the region.
Part of an organic farm spanning 300 hectares, Tizzano is a splendid 16th century stone farmhouse sat on a hill-top within in the "Gold Tuscan Triangle" between Florence, San Gimignano and Siena. The villa offers air-conditioned bedrooms, large private pool and an elegant cobbled courtyard overlooking the magical countryside of rolling hills peppered with hamlets, vineyards, woodlands and olive groves. The views are made even more majestic when accompanied by a the beautiful sunset that is simply breathtaking from Tizzano's position in the hills.
A country retreat of an aristocratic Italian family for several generations, it carries the patina of centuries-old love and care. The villa's has been retained throughout with antiques, art objects, comfortable sofas and shelves filled with rare books. This stylish atmosphere envelopes the three seating areas, one with beautiful vaulted ceilings, which provide plenty of quiet reading corners as well as space for the whole party to gather.
Set on a hill just a half-mile outside the medieval town of Barberino val d'Elsa, Tizzano offers a great location from where to visit some of the most important Chianti towns or villages, and the famous San Gimignano is 25 minutes away. Florence and Siena are 40 minutes by car or one hour by bus.
The bedrooms 
Twin bedroom, double bedrooms or double rooms for single use, with en-suite or shared bathrooms, can be booked in this newly renovated house. Every bedroom has its unique design and charm. The house has its own big garden and swimming pool, and is located only 5 minutes away (by car) from Tizzano farm house.
Getting There
✈️ Airports nearby:
Airports: Florence, 40 minutes; Pisa, 1 hour 10 minutes. Rome, 3 hours.
🚘 By Car:
Motorway exit at Tavarnelle, 11km along paved roads. Right after Barberino Val d' Elsa, you'll find the property at the right side of the road. 
🚊 By Train:
Closest railway station at Poggibonsi-San Gimignano, 15 minutes.
🚐 Transfer from/to Florence Airport or San Gimignano Railway station:
Send us your flight details and we will help you coordinate transfer and find the most affordable solution for you. 
 

Meet your host:
Annicken R. Day
Bestselling author, entrepreneur, global keynote and TEDx speaker, founder of Corporate Spring and Happy Life Happy Work.
Annicken R. Day's purpose in life is to spread joy, and for the last 20+ years she has inspired and helped tens of thousands of people worldwide to create thriving work cultures, successful businesses, and live happier lives.
Born and bred Norwegian, she has lived most of her grown-up life in Europe and the US, but Tuscany, Italy, has always had a very special place in her heart.
Former Chief Culture Officer and Culture Strategist in Tandberg and Cisco, currently founder and CEO of Corporate Spring and Happy Life Happy Work, Annicken has always been passionate about inspiring and giving practical training and tools to inspire more meaning, happiness and joy in life and at work. 
Her bestselling novel Fly, Butterfly, which has been translated into multiple languages, is a story about a business woman's quest for purpose and joy, a story not unlike Annicken's own.
The Chill – Connect – Create Camp is a manifestation of everything Annicken R. Day believes in, has dedicated her professional life to – and the way she lives her life. 
Welcome to the Chill – Connect–Create Camp, a Tuscan experience out of the ordinary.
"Butterflies need to be free to fly"
Annicken R. Day, Fly, Butterfly
"Attending the camp was one of the best decisions that I've ever made"
Mona Hegrenes
"The week in Tuscany was a unique, personal, holistic and magical experience. My joy for life has returned."
Sol Halvorsdatter
Chill – Connect – Create Camp.
April 13-20, 2024
Limited spaces available. Make sure to secure your spot now. 
Pay the full amount before December 10th and receive 10% discount on the camp fee.
Use the Coupon Code EARLYBIRD on the check-out page.
You will receive access to the Happy Life Happy Work Online Program when full payment is received.
Secure your spot
€750
The remaining fee to be paid 8 weeks ahead of the Camp (February 17th, 2024). 
Secure Your Spot!
Shared bedroom
private bath
€2190 
Sign up
Single bedroom
shared bath
€2390 
Sign up
Single bedroom
private bath
€2790 
Sign up
What is not included:
Flights/travel costs.
Transportation from airport (Firenze or Pisa)  to and from the Farmhouse. (We're happy to help make arrangements.)
Massages
Cancellation policy: 
Cancellations 8 weeks before the event get 100% refund.
Cancellations after 8 weeks ahead of the event will receive a 75% refund if we  are able to sell the spot to someone else. 
TESTIMONIALS FROM PREVIOUS CAMPERS
Attending this camp was one of the best decisions that I've ever made. Just imagine waking up in wonderful Tuscany, doing yoga every morning, and connecting with people from all over the world.
Annicken and her great team managed to create an environment for reflection and curiosity. A safe place, where I could open up, connect, and share my dreams and fears. It gave me exciting and important new insights about myself, and also a reminder of what makes me happy. And a nice bonus; all my new friends, the Butterfly People.
A huge thank you to the team for nurturing and waking up my body, mind and soul.
 – Mona Hegrenes
Annicken R. Day has created a unique concept for personal growth with the Chill– Connect–Create Camp. Beautiful surroundings, soft yoga, massages, shared meals for pleasure and joy. Reflections, deep conversations, coaching and learning from each other. Activities that awakened the power of creativity, trips in the local area, new friendships, and the togetherness of the group. All this combined made the week in Tuscany a unique, personal, holistic, and magical experience.
I returned home with renewed inspiration to complete a larger project, a new drive to pursue my dream, and an open mind to change and create new beginnings. I had forgotten myself, but I found back to the creative part of me during the stay. By giving myself some time off, having fun, turning the focus inwards, and start creating something new; my joy for life has returned.
 – Sol Halvorsdatter
The Happy Life Happy Work Program
The Happy Life Happy Work Online Course is built around a holistic, powerful, science- backed method called the Happy Life Happy Work Model™. 
When you make your final payment for the Chill Connect Create Camp you will receive your membership and access to the online course which will help you prepare and kick-start your personal growth journey, even before we meet in Tuscany. 
Read more HERE.
What people say about Annicken: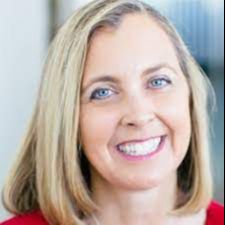 Enlightening and entertaining!
Jennifer Walker
Customer Experience Manager, Cisco
Annicken R. Day is an inspiring and thought-provoking speaker. She has an infectious passion coupled with great knowledge and years of practical experience that makes her both enlightening and entertaining.
Deeper, inner, more connected..
Denning Tan
Startup lead at Amazon Web Services
Annicken delivered a most intriguing session for our teams at AWS focusing on Identity and Purpose. Her ability to transport the listener to a deeper, inner, more connected realm is surreal. I thoroughly enjoyed her session, insight and leadership, and look forward to more collaborations!
Amazing thought leader!
Jason Angelius
Head of Global Demo Team, Cisco
Annicken is an amazing thought leader, with a truly heart-led approach to creating high performing teams and company culture. She draws on years of practical experience to help any organization get its culture strategy on track.
Energizing!
Eva Panarese
Marketing Director, Camurus
What an amazing experience we had when Annicken R. Day explained the importance of Culture as a Growth Strategy and how High Performing Cultures work! It was a great energizing session that helped us in our effort to build an engaged and motivated team around the world. I would highly recommend Annicken as a key motivational speaker and coach!
Frequently Asked Questions
How do I get to the venue
Is this a women's event or can men join too?
I will need a lot of alone time. Is that OK?
I have some dietary requirements/allergies
I feel stuck. Will this help?
I've never traveled alone before
I just want to enjoy myself.
What if my question isn't here?